When Apple launched the first AirPods one of everyone's favorite jokes was how easy they would be to lose. Soon after that joke turned into reality for many. Then came 2019 and Apple announced the Find My tracking app that allowed users to track their Apple devices supporting the feature.
However, there is one Apple product that is bizarrely still missing from that roster of devices you can track down using Find My and that is the Apple Pencil. The good news is that Apple seems to have taken notice of this potential upgrade according to a recent patent application published by the US Patent and Trademark Office (USPTO). (via AppleInsider)
The patent reads there would be an implementation of acoustic resonators that can be integrated within the stylus, or more precisely at its end that's opposite of the tip. Then it goes on to add that the outer surface would be "thinned down to an engineered thickness," which would have a specific "resonant behavior or frequency." An iPhone would give off a sound that would interact with the resonators inside the supposed Apple Pencil creating vibrations.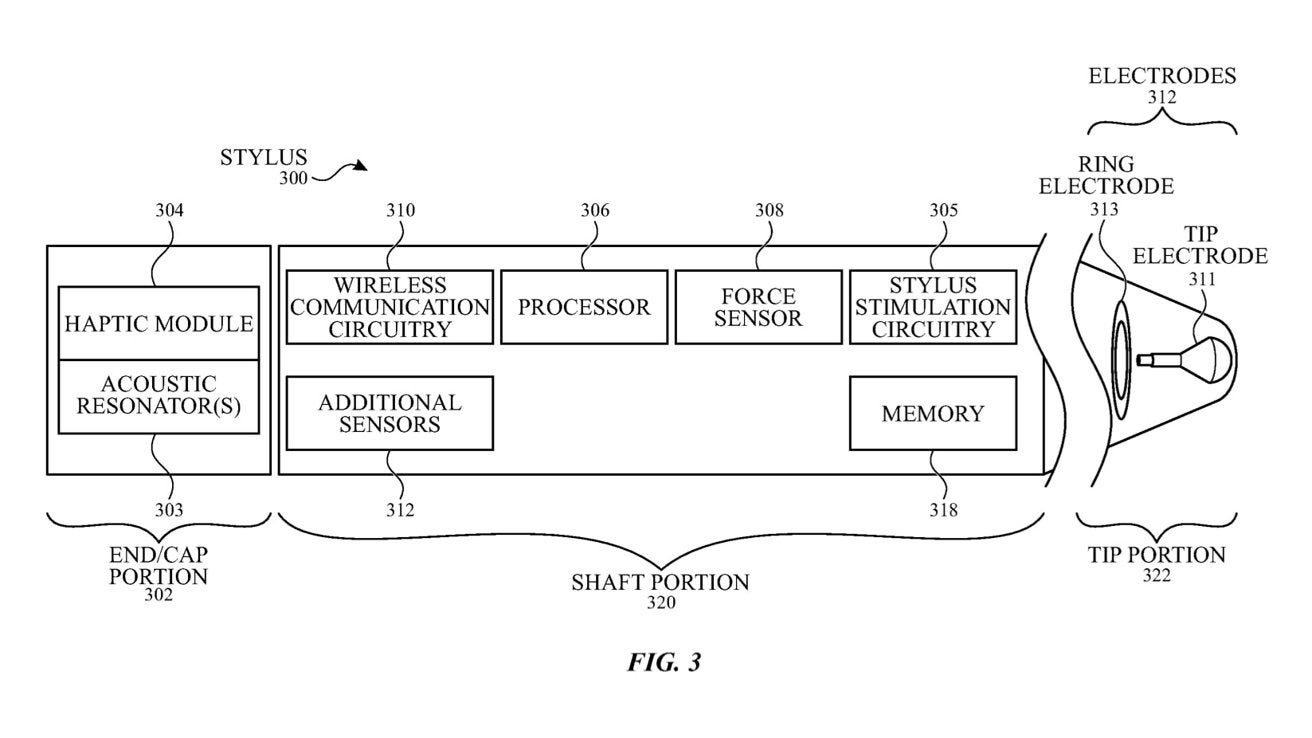 An image from the patent showcasing the concept Apple Pencil's construction.
To make it discoverable, though, it would need to make a sound, which is why the patent also describes openings in the cap of the stylus which would enable the aforementioned vibrations to give off a signal. All that is left after that is for the user to find the lost Apple Pencil.
This technology, however, would probably be only useful if you are in the same room where the stylus has been lost. Unlike other devices, there isn't enough space inside the Apple Pencil's body to make it discoverable through the Find My app like other products like the AirPods, for example. Nevertheless, if you tend to lose this particular accessory often while working with it, this feature would definitely come in handy.