Whether you are scrolling through LinkedIn or reading the news, there is one phrase that shows up everywhere: artificial intelligence or AI. With ChatGPT wowing everyone and helping Bing become relevant for the first time, Google has accelerated its efforts to be at the forefront of everything AI. But as evidenced by Google's conversational AI chatbot Bard's $100 billion mistake, the company needs more time to polish its AI programs. In the meanwhile, it will allow a select few to try out new stuff such as
Search Labs
and Pixel Superfans will be among the privileged few to get first dibs.
Search Labs is a new way to explore information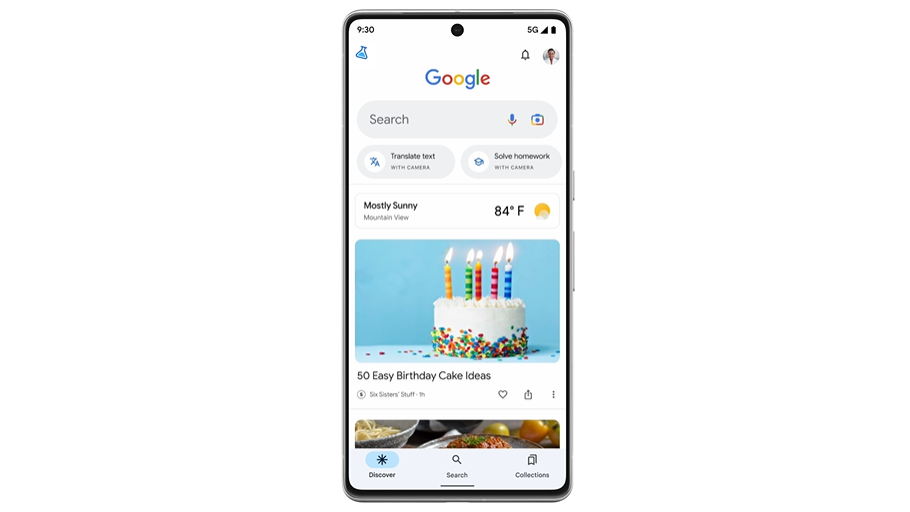 But it's at an experimental stage right now and though everyone can sign up, there is a waitlist for it. Google is unsurprisingly willing to bend the rules for people who already use its products and services. As
Android Police
points out, people who subscribe to Google One storage and VPN service have already been promised priority access. And now, some Pixel Superfans are getting the same privilege.
Google is randomly emailing some Pixel Superfans to give them a chance to get ahead of the queue and try out Search Generative Experience, which is a feature of Search Labs that infuses Google Search with AI to help people find the information they need quickly.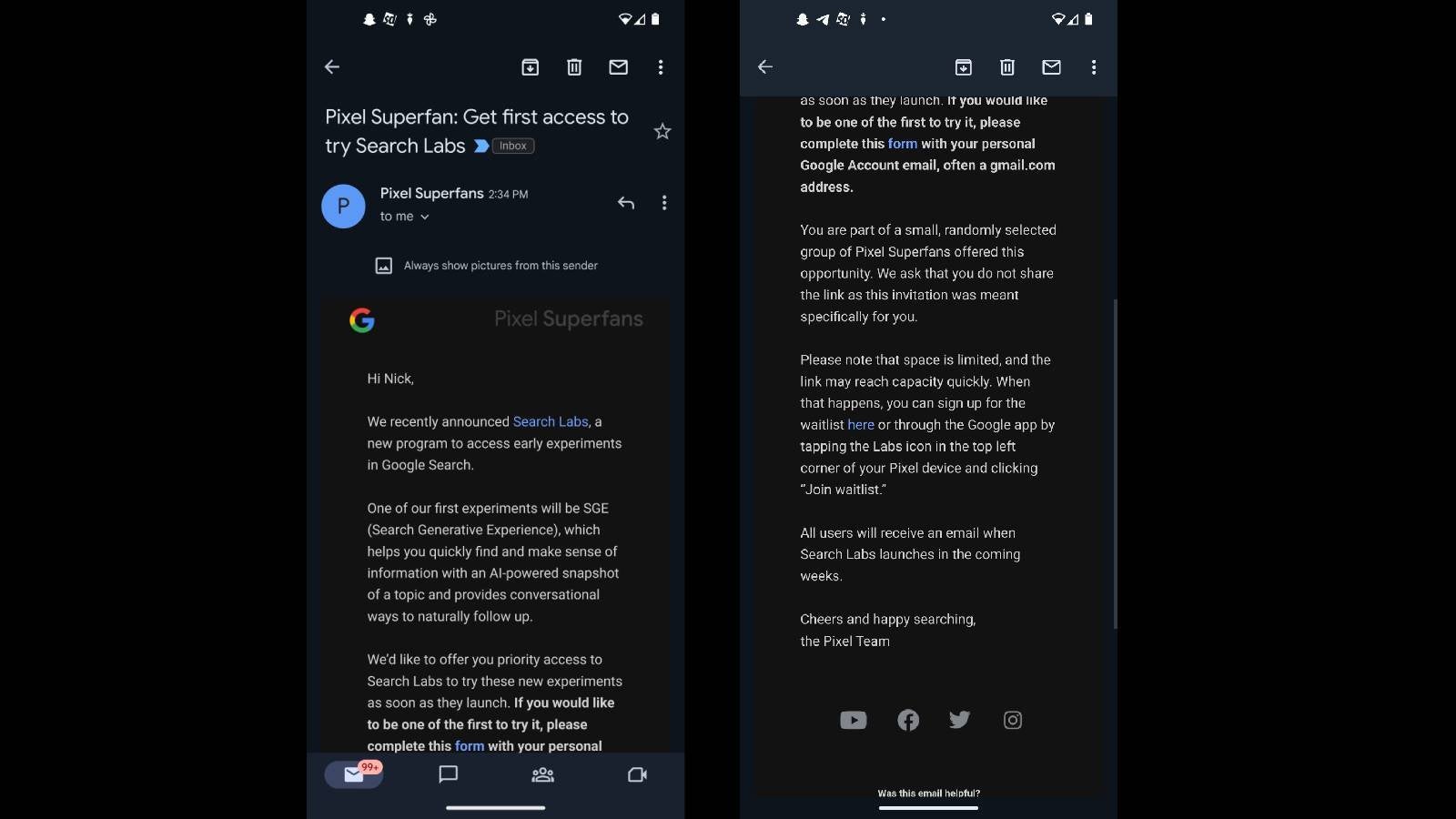 An email inviting a user to try out Search Generative Experience
Immediate access is still not promised though and interested users will need to fill up a form and they will have to do that quickly as slots are limited.
Pixel Superfans is a program for diehard Pixel users and gives them early access to new products, features, and information and they
even get gifts
sometimes. Select Pixel Superfans were also
given priority access to Bard
.
Search Labs is only available in the US at the moment so it goes without saying that non-US residents shouldn't be looking out for an invite.