Take any 'best' list, and you are sure to find a Google Pixel phone on it.
Best smartphones of 2023
? Can't count out Pixel flagships.
Best budget phones of 2023?
The Pixel a series is right at the top.
Best camera phones
? The list is incomplete without Pixel phones. All these accolades would make you think that smartphone users are buying Pixel phones left and right. The truth cannot be further from that though. Data from statistics specialist Statista shows that very few people are actually buying Google's Pixel phones.
Per
Statista Consumer Insights
(via
All Android
), Google's Pixel phones are the most popular in Australia, with a market share of 5.4 percent. The second and third most important markets – in terms of sales – are the US and Canada, where the company's phones have a market share of 4.6 percent and 4.5 percent, respectively.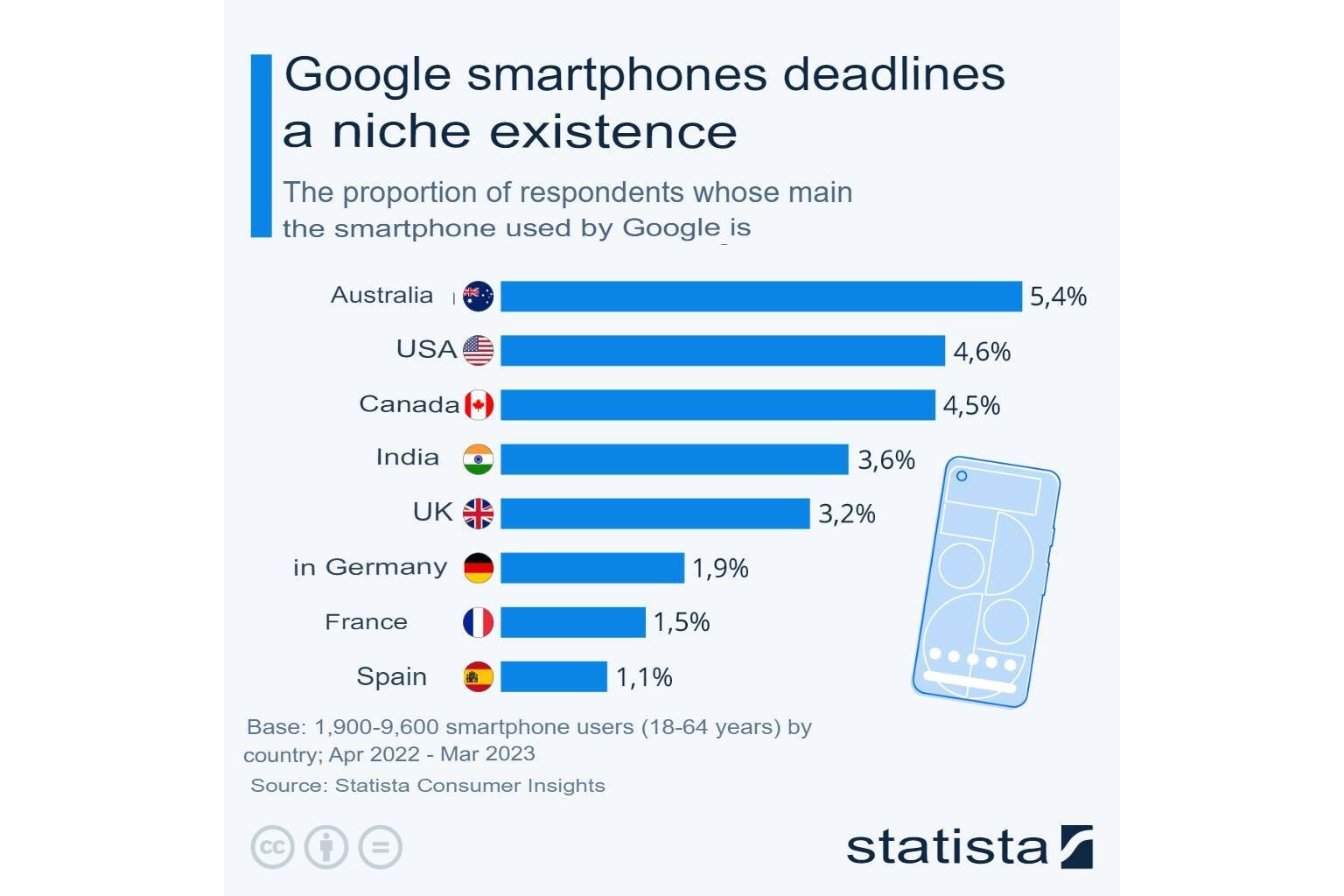 Google's phones have picked up a reputation for being buggy and even though most of them get ironed out, it looks like users don't want to put up with phones that are so prone to bugs. It also doesn't help that other top manufacturers offer more operating system upgrades than Google.
Google is doing the best it can
To cut Google some slack, Pixel is still a relatively young brand and the market is
not in great shape
at the moment. The company has made some great strides in the past few years. The company gave its phones a huge makeover in 2021 and it also makes its own chips now. These efforts are bearing fruit.
The Pixel 6 and Pixel 7
broke internal records for sales
and the company's small market share in the US is significant enough to make it the fifth most popular brand in the country, which is no small feat. Sure, it's vastly behind the top player Apple, who has 46 percent of the market, and Samsung, who has 29 percent of the market, but it's on an upward trajectory, and that's what counts. The company is also not afraid to embrace new trends and recently released a foldable phone.