Now that the Google Pixel 7a is available to purchase, we have a retail unit in the house to join our review queue. We already handled Google's newest midranger, so this will be more of a quick unboxing as we start the 7a's full review.
The phone comes with a USB-C to USB-A adapter, and a USB-C cable. We also got Google's official 30W charger to test with the Pixel 7a. If you purchase the phone by May 22, you'll get a complimentary Pixel Buds A-Series for free or the €219 Pixel Buds Pro for €110.
We have the Sea-colored Pixel 7a but there are also the flashy Coral as well as the more subdued Black and White versions. This is a typical Pixel phone from the front with thick bezels around the display and a very slight curve, similar to the Pixel 7.
However, while the Pixel 7 has a slightly bigger 6.3-inch display, the Pixel 7a has a 6.1-inch panel. Otherwise, it's a similar 1080p panel with a 90Hz refresh rate. The display is nice and punchy. It does arrive pre-set to 60Hz and you might want to change that to 90Hz to enjoy a much smoother experience.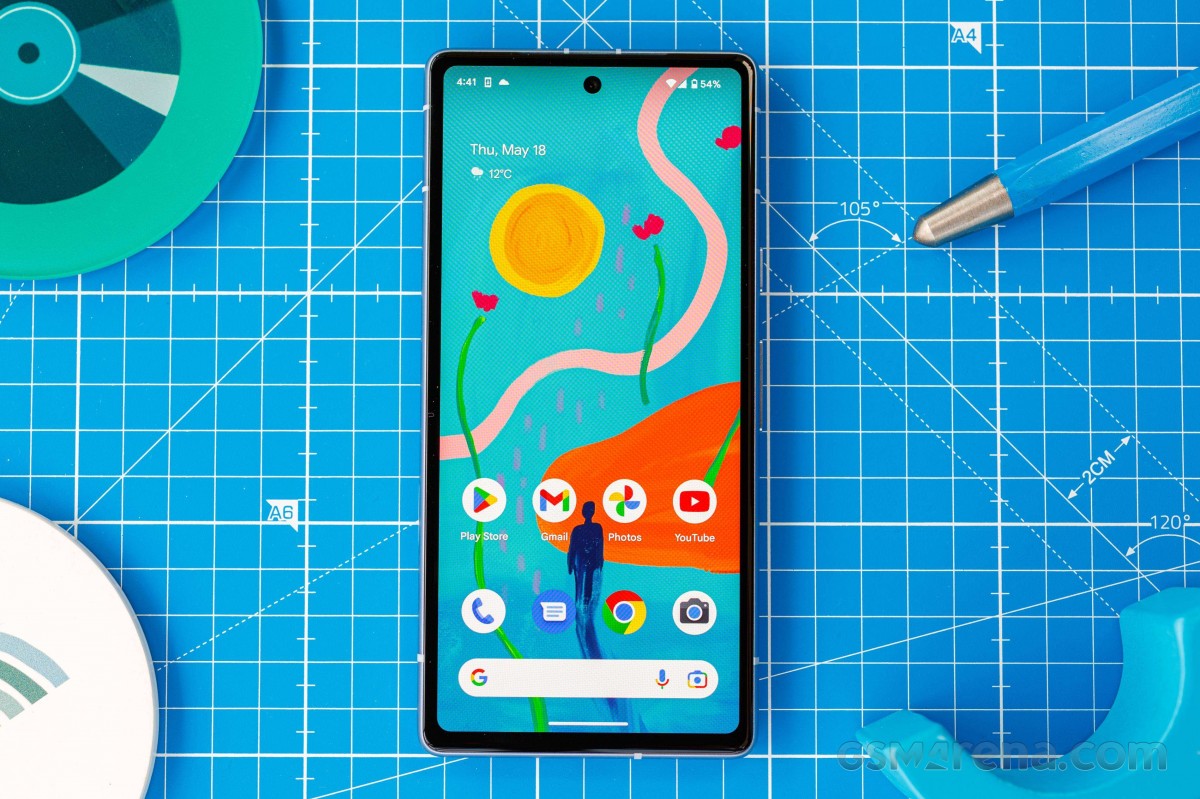 One of the key differences between the Pixel 7a and the 7 is the plastic rear panel on the 7a. It's not a noticeable difference in looks, feel, or weight, though it will likely scratch more easily.
The cameras are a bit different as well. It's still a wide and ultrawide setup, but the Pixel 7 has bigger sensors on both and slightly wider apertures.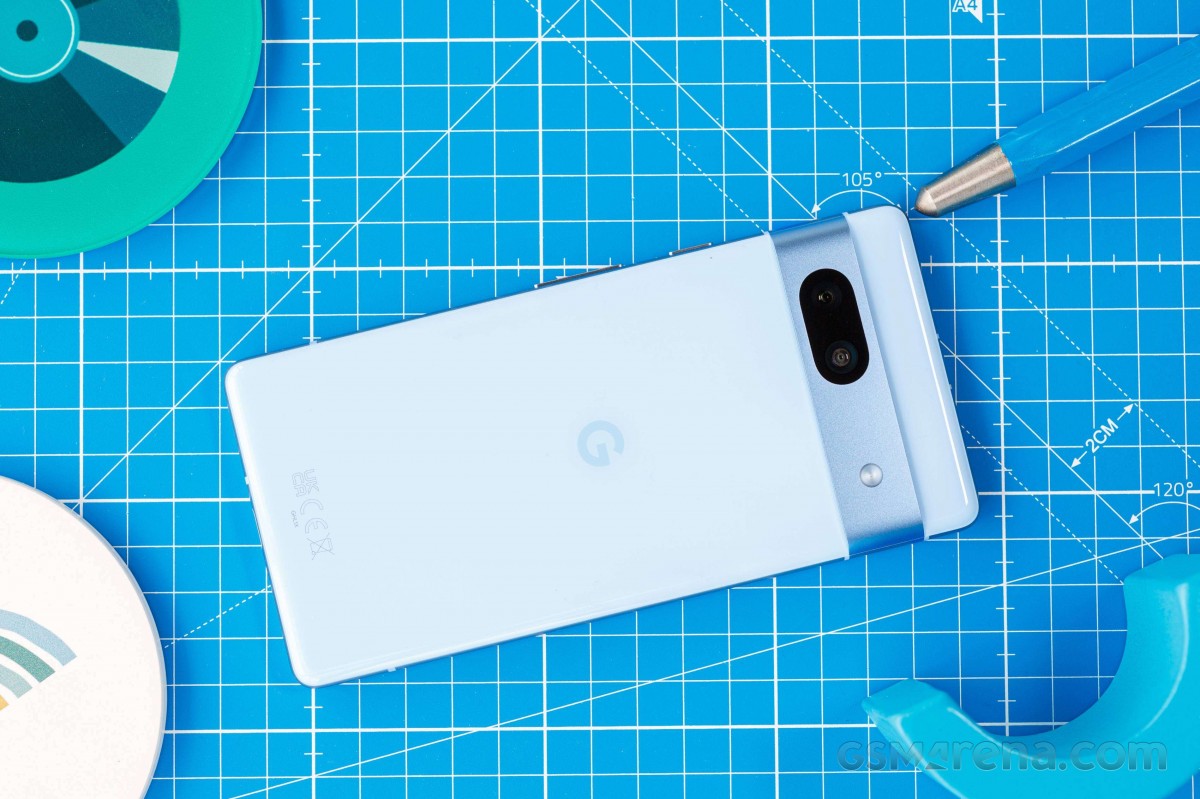 Stay tuned for our Pixel 7a review!