Google Wallet only has a few in-app options for adding payment cards, transit passes, loyalty cards, and gift cards. The app has a "Generic API" that works for other data — including COVID-19 vaccination records, testing results, and medical insurance information — but you can't add these directly.
Instead, you'll need to use a third-party healthcare or government app that has incorporated the Google Wallet API, which isn't a guarantee. Let's break down how to add a COVID-19 vaccine card to Google Wallet, along with other health information.
Where are vaccination record passes for Google Wallet available?
Google Support (opens in new tab) has a full, updated list of which nations, regions, states, organizations, and businesses have health passes available, including links to each specific group that supports Google Wallet.
We've recreated the current list below. As you can see, certain nations like the United Kingdom and New Zealand have national options, while others only are available with specific healthcare providers or in specific places.
Australia: Services Australia, NSW Health Pathology
Brazil: Brazil Ministry of Health
Canada: Vaccine-Ontario; Government of Manitoba
New Zealand: Ministry of Health Vaccine Pass; Ministry of Health International Travel Certificate
Singapore: Notarise
Spain: CHARM
United Kingdom: NHS
United States: BILH, Change Healthcare, CommonHealth, Healthvana, Illinois Department of Public Health, Oregon Health Authority, State of California, Virginia State Department of Health, Walgreens, Washington State Department of Health
How to add and use vaccine cards to Google Wallet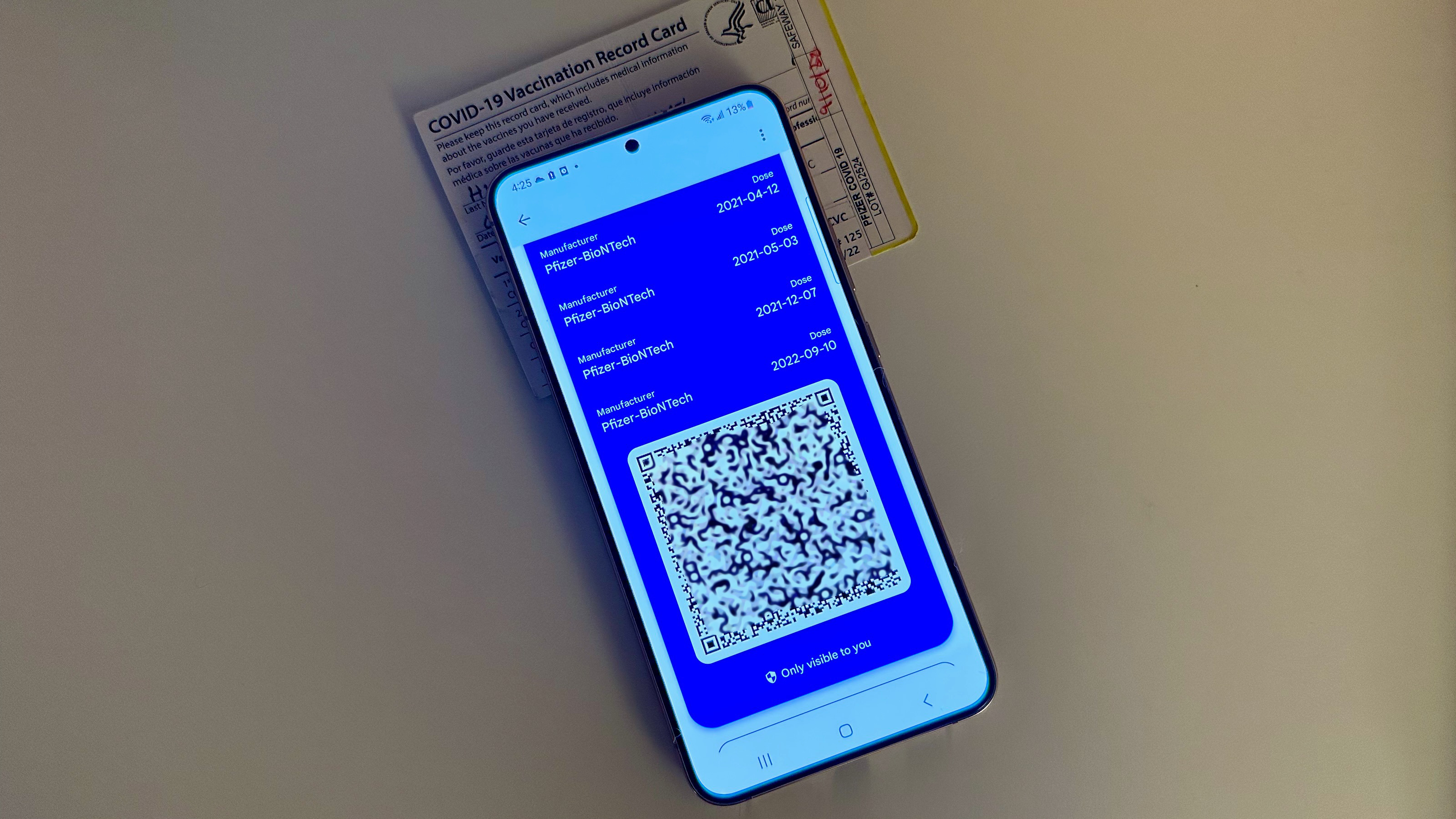 We can't provide a single set of guidelines on how to add it, because it depends on which service you use and where you live. Many of the links Google provides show vaccine information for the state, but not specifically how to add that data to a Google Wallet passport.
Generally speaking, your service provider will either give you a QR code that opens Wallet or a message/email that has the "Add to Google Wallet" icon. You'll either need to tap that icon or scan the QR code with your phone camera and tap the pop-up link that appears.
In my case, as a Californian, I could choose to have either my COVID-19 vaccine record or my overall immunization record sent to my email with a QR code. More broadly, you can get your vaccination record from a business like Walgreens, but this will only work if you got vaccinated there.
Once you add this card, you'll need to agree to share certain data with Google, such as when the vaccine passport is used. This passport will also be protected by your phone's biometrics, meaning only your fingerprint can activate it.
This Google Wallet COVID-19 passport is specific to this device — it won't be associated with others even if they use the same GPay or Gmail account — and you'll need to reinstall the passport to update it with new booster shots down the line, if necessary.
---
Google is working hard to make Wallet one of the best Android apps by enabling as many types of passports as possible. Besides payment and loyalty cards, you can add transit passes, parking passes, airport tickets, and other "generic" passes.
At Google I/O 2023the Google Wallet team promised that gym membership cards, health insurance cards, auto insurance, parking passes, and other types of passports will be enabled through the new Generic API.
So in theory, you'll be able to add your full vaccination data or other medical information to your phone…so long as your state or health insurance provider enables it. You'll have to do so through that specific app, not through Google Wallet itself.
We also know that Google has been working on adding driver's licenses to Wallet since last year, but as of yet, we only know if this feature working in one U.S. state (Maryland). Apple Wallet has added them in more states, an unfortunate case of governments focusing more on iPhone users to the detriment of those who own the best Android phones.