Looking to reduce its dependence on Samsung as a supplier of iPhone displays, Apple is planning to take part itself in the manufacturing process for its own micro-LED screens for the iPhone. First, let's discuss micro-LED displays. These can be thinner than OLED screens, consume less power than OLED panels, and deliver brighter screens and high contrast. Apple has been investing for years in the technology and hopes to bring it to market first with the Apple Watch Ultra 2 expected for 2024.
According to
Nikkei Asia
a source who was involved in Apple's development of micro-LED displays said, "Apple has spent at least $1 billion on the R&D and samples for micro-LED technologies in the past nearly 10 years. It wants to secure more control over the next-gen display technologies for its future products." One of the most expensive components on any
Apple
device is the display and Apple is hoping to replace the current OLED panels
that it heavily relies on Samsung to deliver
.
Apple would love to lessen its reliance on Samsung for iPhone displays

Apple has tried to reduce its display purchases from Samsung as it has turned to LG Display and China's BOE Technology to procure some displays. But multiple sources familiar with the situation say that the screens supplied by the pair don't have the stability of quality and the level of technology that Samsung's displays do.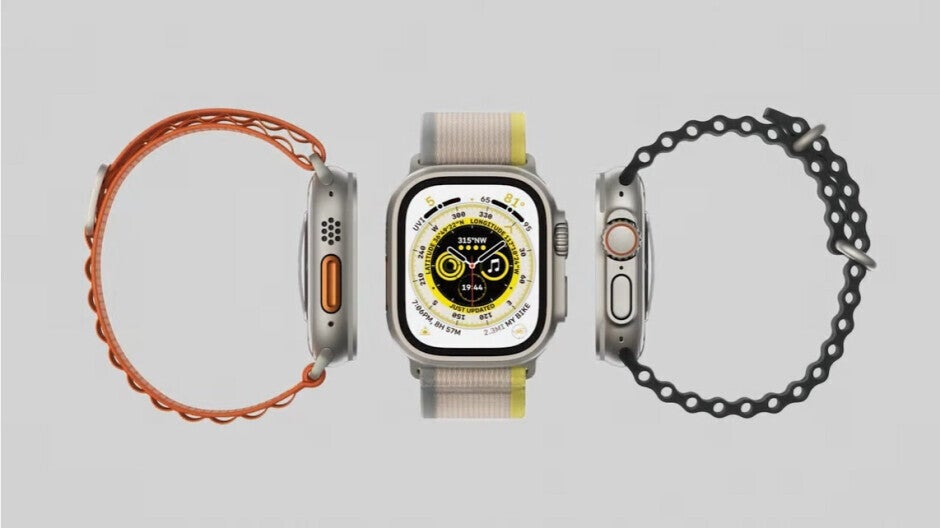 The sequel to the Apple Watch Ultra could be the first device from Apple to use a micro-LED display
The ultimate goal is to have micro-LED displays used on the iPhone as one of Nikkei Asia's sources points out. This source, who has seen samples of Apple's micro-LED display, said, "Apple's ultimate plan is to introduce the technologies on its iPhone, which is its key revenue source and has much bigger volume, to justify the investments over the years." From Apple's perspective, micro-LED might also deliver other tremendous capabilities for Apple Watch users.
Trend Force's long-time display analyst Eric Chiou notes that micro-LED chips are so small that the display can be integrated with sensors for fingerprint scanning and could include health-related sensors for displays used on smartwatches and other wearable devices. Micro-LED displays can also be used on foldable phones and tablets although Apple has yet to introduce one.
Chious told Nikkei Asia, "Apple has been investing in micro-LED technologies for years, and based on the company's previous moves, it often deployed a new technology on more than one product. Apple is one of the few brands that hasn't introduced foldable OLED devices. The technological characteristics of micro-LED have added a layer of imagination for the industry to see future iPhones featuring the display technologies."
The report says that Apple will handle the "mass transfer" step of micro-LED production itself. With this step, tens of thousands of very small micro-LED chips are moved onto backplates. Multiple sources familiar with the plan say that this step will be handled by Apple at a "secretive" facility in the Longtan District in the northern Taiwanese city of Taoyuan where Apple often performs research & development activities.
Apple reportedly has R&D teams in three countries working on this technology

Apple's partners for this project include ams-Osram for micro-LED components, and LG Display, which will supply the backplates. Chip foundry TSMC will be responsible for 12-inch wafers. Apple designed some of the equipment that will be used in the mass transfer process according to two of Nikkei Asia's sources. Apple also designed the integrated circuits for the micro-LED display's driver.
One of the two sources said, "It doesn't mean that Apple will always do the mass transfer on its own. But it shows how determined Apple is to allocate resources to have more control over [these] next-gen display technologies in its own hands." Apple reportedly has R&D teams working on this technology in the U.S., Japan, and Taiwan. The latter unit has a headcount of over 1,000 people.
Hopefully, things will be different with micro-OLED displays.