If you need motivation to take your oral hygiene more seriously, consider these words from the dental world: "Only floss the teeth you want to keep." Brushing removes surface plaque, but to fight cavities more efficiently and protect your gums from inflammation, flossing is imperative.
The new Soocas Neos 2-in-1 Brushing and Flossing Electric Toothbrush combines these two essential steps to help maintain optimal oral health.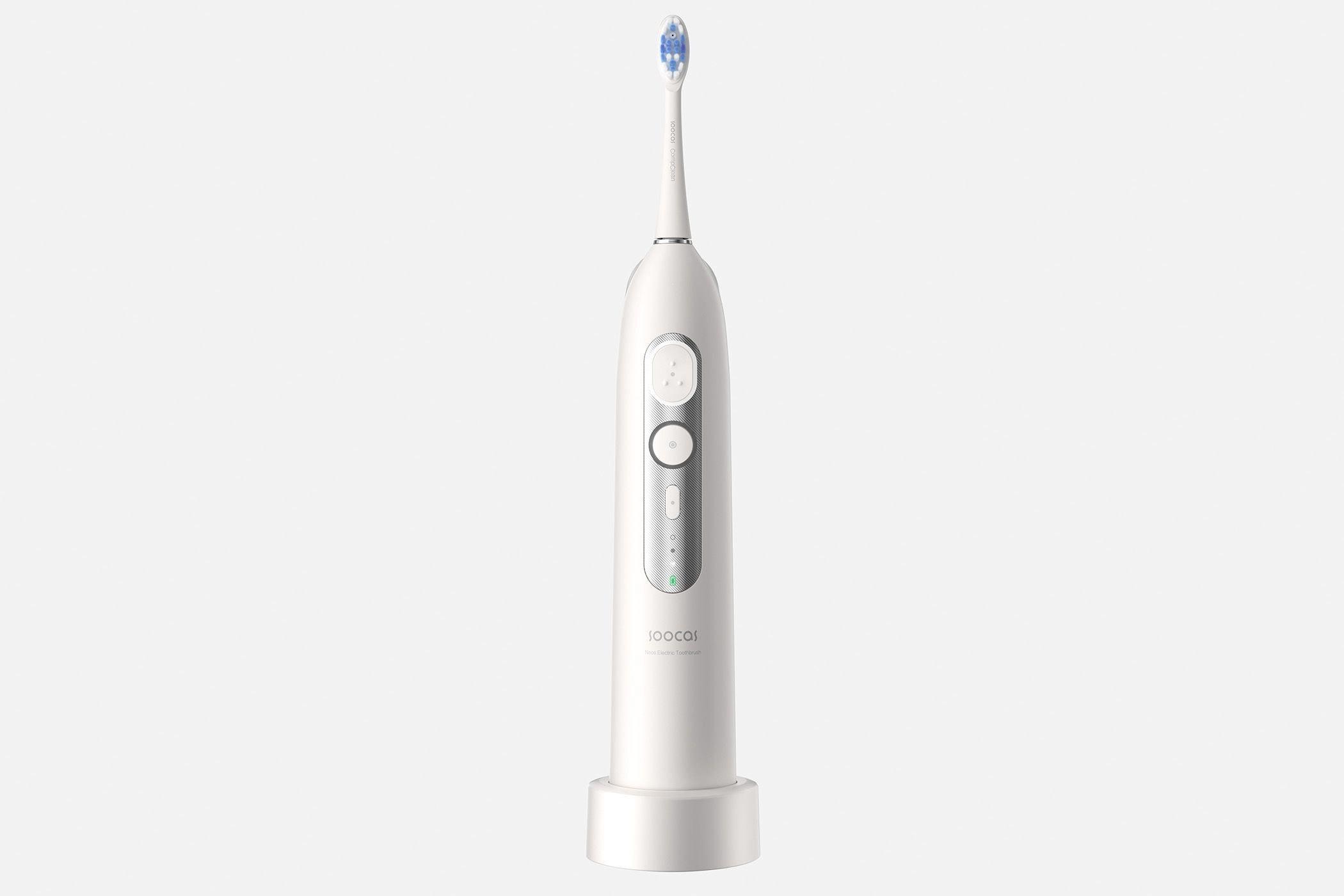 Socas
Since it was founded in 2015, Soocas has launched numerous award-winning personal care products and believes that its latest release, the Neos, will revolutionize at-home oral hygiene. The Neos combines the efficacy of Soocas's electric toothbrushes with the precision of its water flossers for powerful dual-action cleaning.
Cleaner teeth, faster
Having an enjoyable self-care routine in the evening prepares you for a good night's rest. But when the only thing standing between you and your cozy bed is oral hygiene, it's easy to see why some of us rush or skip steps. The Neos 2-in-1 electric toothbrush cuts down on cleaning time by flossing and brushing your teeth simultaneously, so there's no longer an excuse – or a reason – to neglect your pearly whites.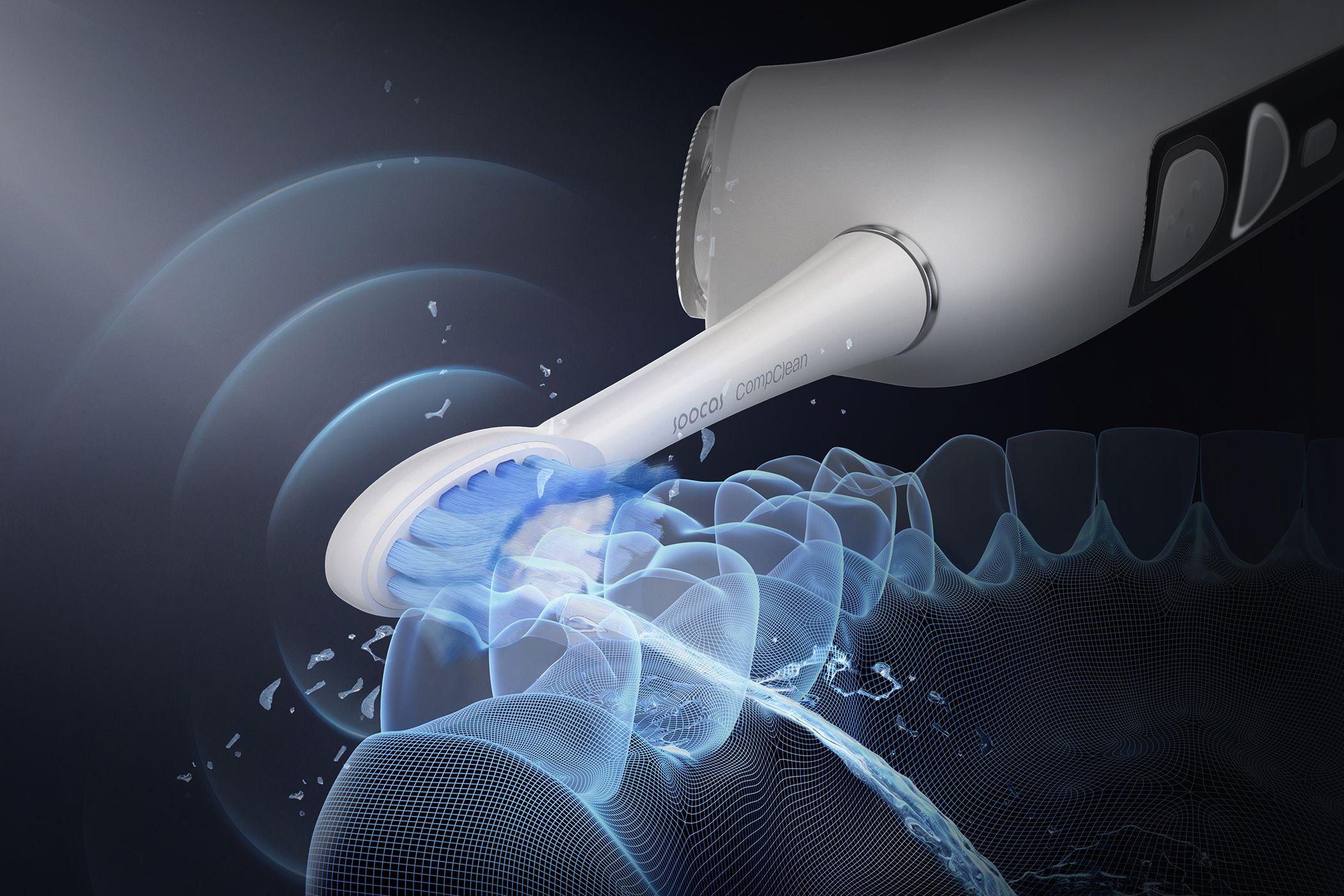 Socas
The water-flossing feature has three intensities, customizing your experience to suit your needs. Steak dinner with corn on the cob? It's a high-speed night. Running out the door after your morning coffee? Low speed will do the trick. The Neos's FlowPulse Pump is designed to control the water flow efficiently while performing at a consistent pressure, no matter the speed, even in low-battery mode.
All the speed, precision, and efficiency that you need to maintain optimal oral health comes in one sleek toothbrush. The Neos cleans your teeth faster than a manual toothbrush, removes 40x the plaque, has twice the whitening power, and is 10x more effective at reaching gaps between your teeth where the cavity-makers are hiding.
High-tech teeth cleaning at home
Let's break down the impressive tech in Neos's unique TriSync Structure: The FlowPulse Pump provides water pressure; the MagVortex delivers high-frequency energy; and the CompClean Brush Head scrubs surfaces clean with its contoured bristle layout.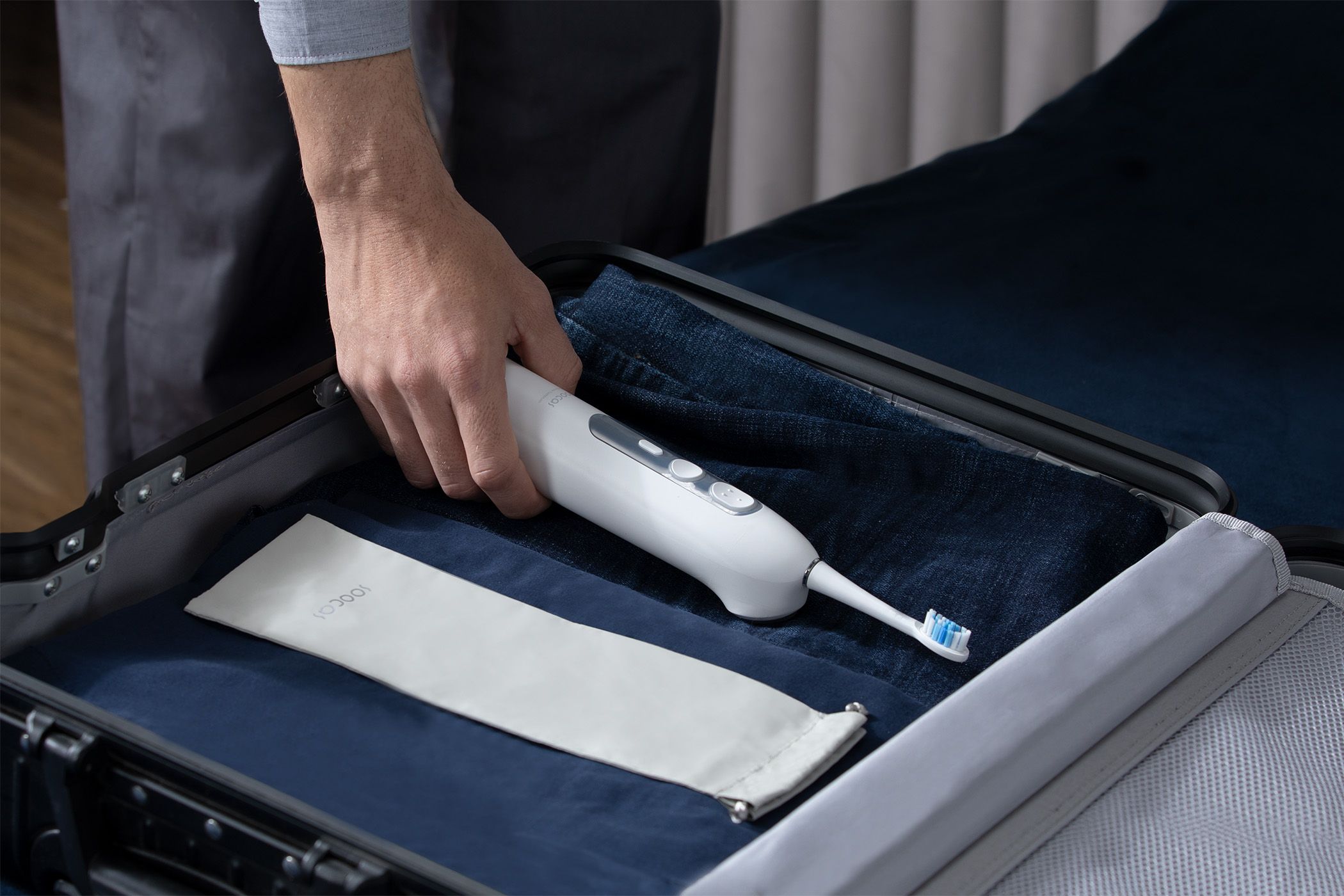 Socas
The MagVortex is the Neos's powerhouse, providing high-frequency vibration that whips toothpaste into a dense foam that can penetrate gum lines and dental gaps more effectively, and gives the brush head the power to remove more plaque. Together with the AquaJet Tech, the MagVortex pumps out water in a high-performance pulsed cycle to target hard-to-reach spots and floss while you brush.
Convenient features for cleaner teeth
Depending on what kind of experience you want or how much time you have, the Neos can perform two different cleaning methods. For the fastest brush and floss, the dual-action function lasts 30 to 50 seconds (based on the selected water speed) and delivers a sparkling clean smile every time. When time isn't a factor, you can select the brush-then-floss function for a longer, extra-deep clean. The electric brush spends 75 seconds removing surface plaque and switches to the floss-and-brush mode to finish off by targeting smaller gaps.
The Neos makes the perfect travel companion, with its wireless charging capabilities and convenient storage bag. Based on twice-a-day brushing, your Neos has a 30-day battery life and a low-battery indicator that will display when it's time to recharge.
The replaceable brush head is constructed with high-quality Dupont bristles in a contoured layout that's designed to clean your gum line and reach between gaps. The center blue bristles fade over time, reminding you when to replace your brush head.
Support the Neos Kickstarter campaign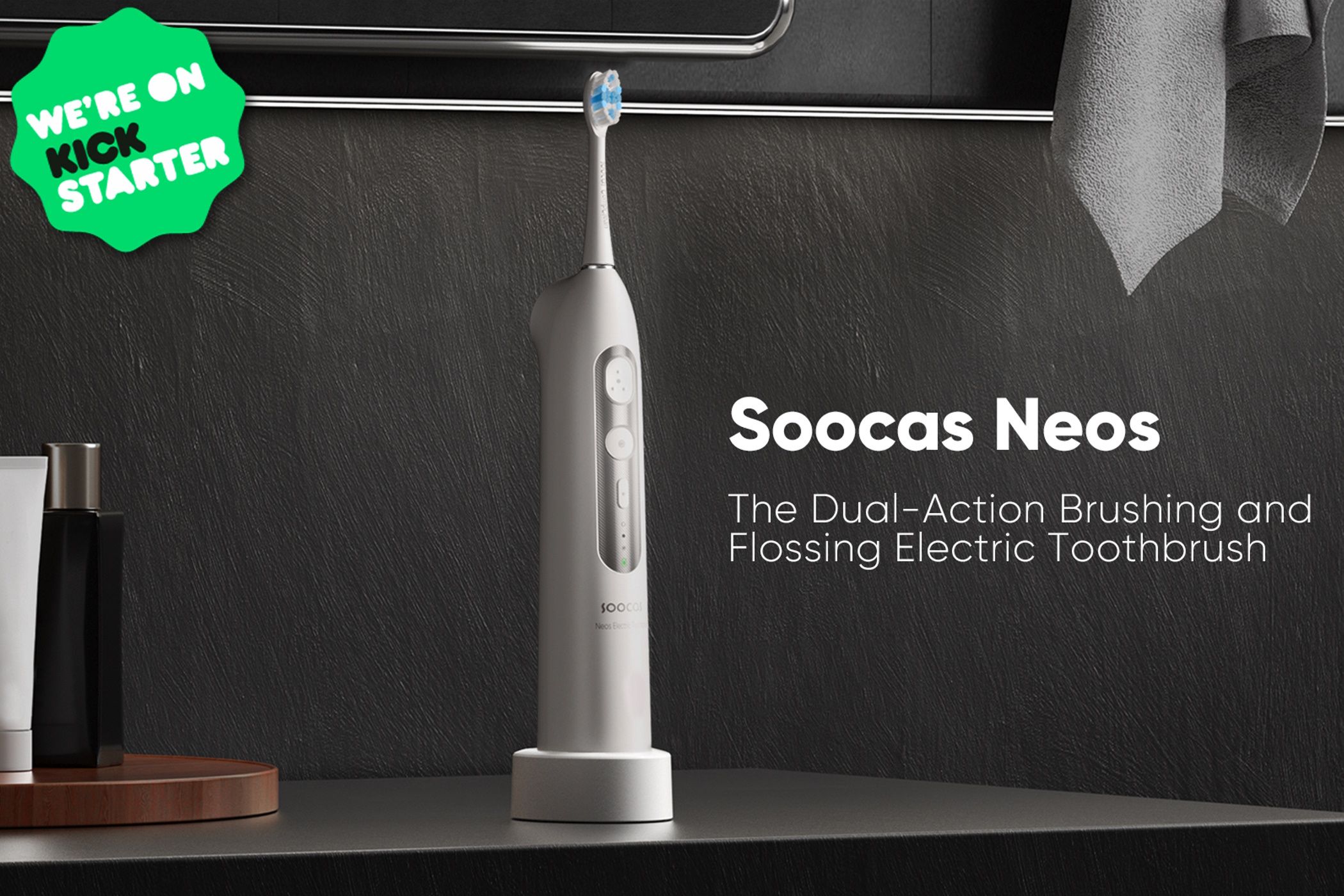 Socas
By supporting Soocas's Neos Kickstarter campaignyou can snag your own Neos 2-in-1 electric toothbrush at a discounted rate of $134 and be one of the first to enjoy dual-action oral hygiene at home every day. This Kickstarter Launch Special includes the Neos electric toothbrush, four additional brush heads, a cleaning brush, waterproof travel bag, wireless charger, quick-start guide, and one-year warranty – valued at $228, available now for $134.
This is a sponsored post. The product choices and opinions expressed in this article are from the sponsor and do not reflect the editorial direction of Pocketnow or its staff.