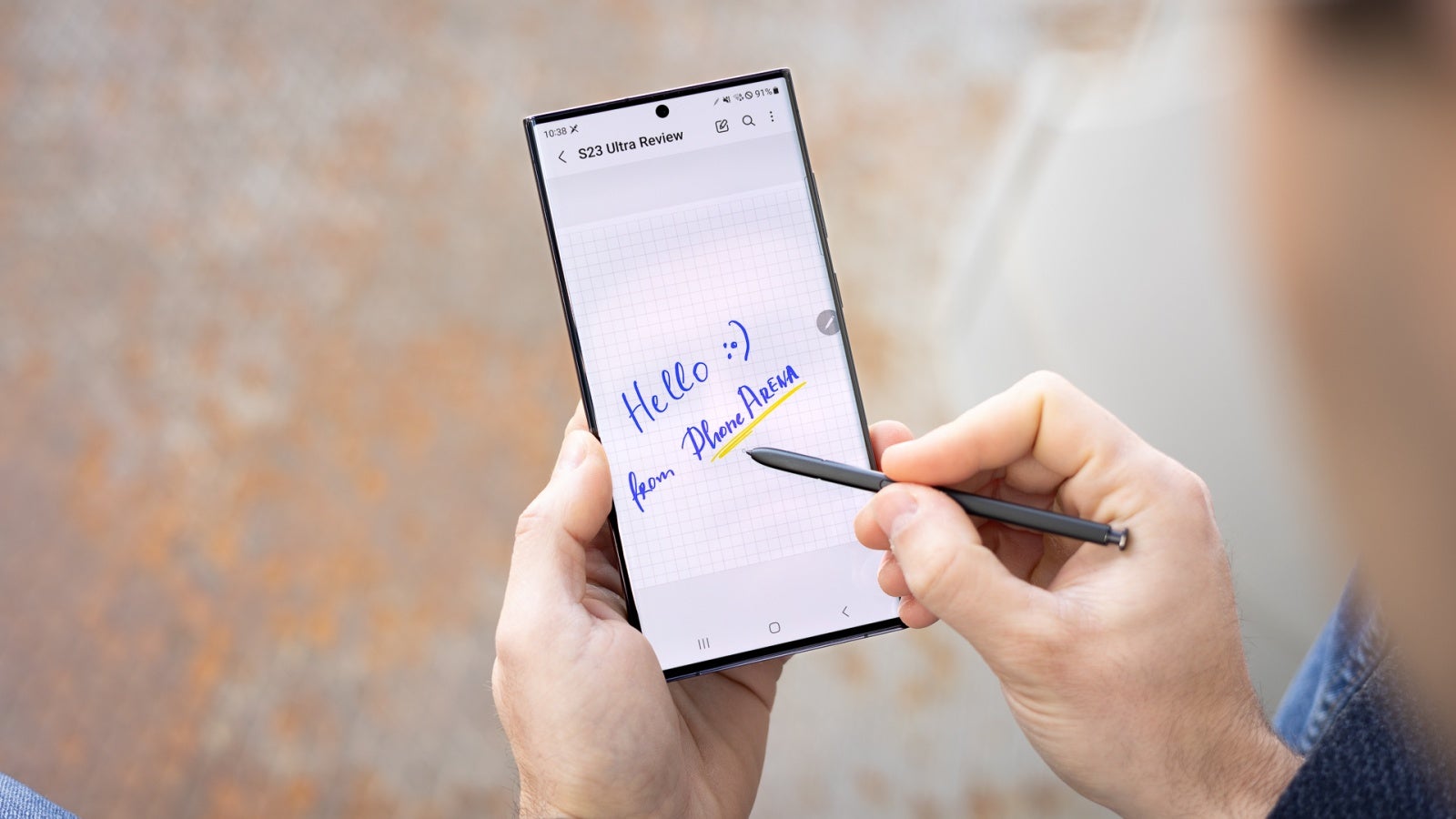 Quick show of hands – who's looking forward to the long Memorial Day weekend ahead of us right now? That's a lot of hands behind a lot of computer keyboards and smartphone screens… or so we imagine, and for anyone currently looking for a nice way to kickstart this year's (otherwise solemn) celebrations of this very special holiday, we have a pretty spectacular roster of new deals on everything from smartphones to tablets and wearable devices.
Just like
in recent weeks
today's list brings together a number of killer promotions we've told you all about since the week began and a few completely new (or renewed) offers from major US retailers like Amazon, Best Buy, and Walmart.
Of course, it's a little late to put an order in and realistically expect it to be fulfilled by Memorial Day, but no matter how long you'll be kept waiting for deliveries of these deeply discounted products, you'll definitely get them in time to celebrate the beginning of summer in style. Without further ado, we give you:
The top 3 deals of the week
The
Apple Watch Series 7
is also cheaper than ever in a jumbo-sized variant with standalone cellular connectivity… and an extremely similar design and list of capabilities as the newer and
much
pricier Apple Watch Series 8.
Then you have a relatively new contender for the title of
best budget tablet
in the world which costs, you guessed it,
less than ever
after an instant discount and the use of a special e-coupon code at checkout. Is the second-gen Lenovo Tab P11 as powerful as Apple's humblest 2022-released iPad? Definitely not. But it is significantly cheaper, and it does offer plenty of bang for your
buck
roughly two hundred bucks.
Other extraordinary smartphone offers to consider
If you thought there was nothing extraordinary about the
Galaxy S23 Plus
which is a decent high-end phone awkwardly squeezed between the vastly superior S23 Ultra and the compact and affordable "vanilla" S23, you may want to reconsider your stance after this hot new Best Buy discount with no obligatory carrier activation.
Or you can choose to spend considerably less on the distinctive
Xperia 1 III
… or even less on a Samsung or Motorola mid-ranger with a surprisingly great screen, large battery, and not-too-shabby camera capabilities. Finally, Android power users wanting to spend less than a small fortune on a 2023 high-end model right now can consider the
OnePlus 11
which has obviously been cheaper than $699 before but not with a premium pair of noise-cancelling
Buds Pro 2
included.
These are the greatest tablet deals available today
As always, we've gathered an eclectic lineup of devices here running Android, Windows, and iPadOS for folks on all sorts of budgets, from under $100 to more than $1,000.
We're not going to lie to you, that
iPad (2022)
discount is not exactly special, but the product itself is pretty good and the quality/price ratio not bad. Of course, the Surface Pro 9 and
Galaxy Tab S8 Ultra
are much more sophisticated, versatile, and productive, while the third-gen Lenovo Smart Tab M8 is amazingly capable of pulling double duty as a (modest) Android slate and a Google Assistant-powered smart display at a simply unbeatable price.
Excellent smartwatch diversity for all bargain hunters out there
Are you an outdoor enthusiast and/or serious endurance athlete in the market for something… not that expensive that can keep up with your tumultuous lifestyle? Do you want a robust and feature-packed smartwatch that's somehow also pretty stylish to pair with your Android handset? Have you recently watched Ben Affleck and Matt Damon's "Air" movie and happen to be on a super-tight budget?
Four of the
best smartwatches
around are on sale at some of their lowest ever prices, and no matter which of the above questions you've answered affirmatively, Best Buy, Amazon, and Walmart have you covered.
And a couple of affordable earbuds to end things on a high note
Who said noise-cancelling
true wireless earbuds
need to cost an arm and a leg? Definitely not Sony, and if you're okay settling for an older member of the
Galaxy Buds
family with a… decidedly unconventional design, that's clearly not true for Samsung either, at least at the time of this writing.
The Buds Live and LinkBuds S, mind you, are on sale at their deepest discounts in a single (eye-catching) hue each, so you may have to hurry and take advantage of these Memorial Day promotions quickly or else you'll be left empty-handed… or rather empty-eared.