OpenAI's
ChatGPT
is the fastest-growing app in history, reaching 100 million active users in just two months. The company launched an app for Apple iPhone users just today and has said that an Android version is coming soon. Until today, the only way to access the technology on a smartphone was using Microsoft's Bing app. Bad actors used that opportunity to upload fake apps on Google's Play Store and Apple's App Store.
Cybersecurity company
Sophos
spotted multiple apps that duped users into thinking they were based on ChatGPT's language models. The apps are not malware, meaning they aren't harmful to smartphones and don't intend to gain unauthorized access. They are fleeceware, which are low-quality apps that deceptively get you to sign up for monthly or yearly subscriptions.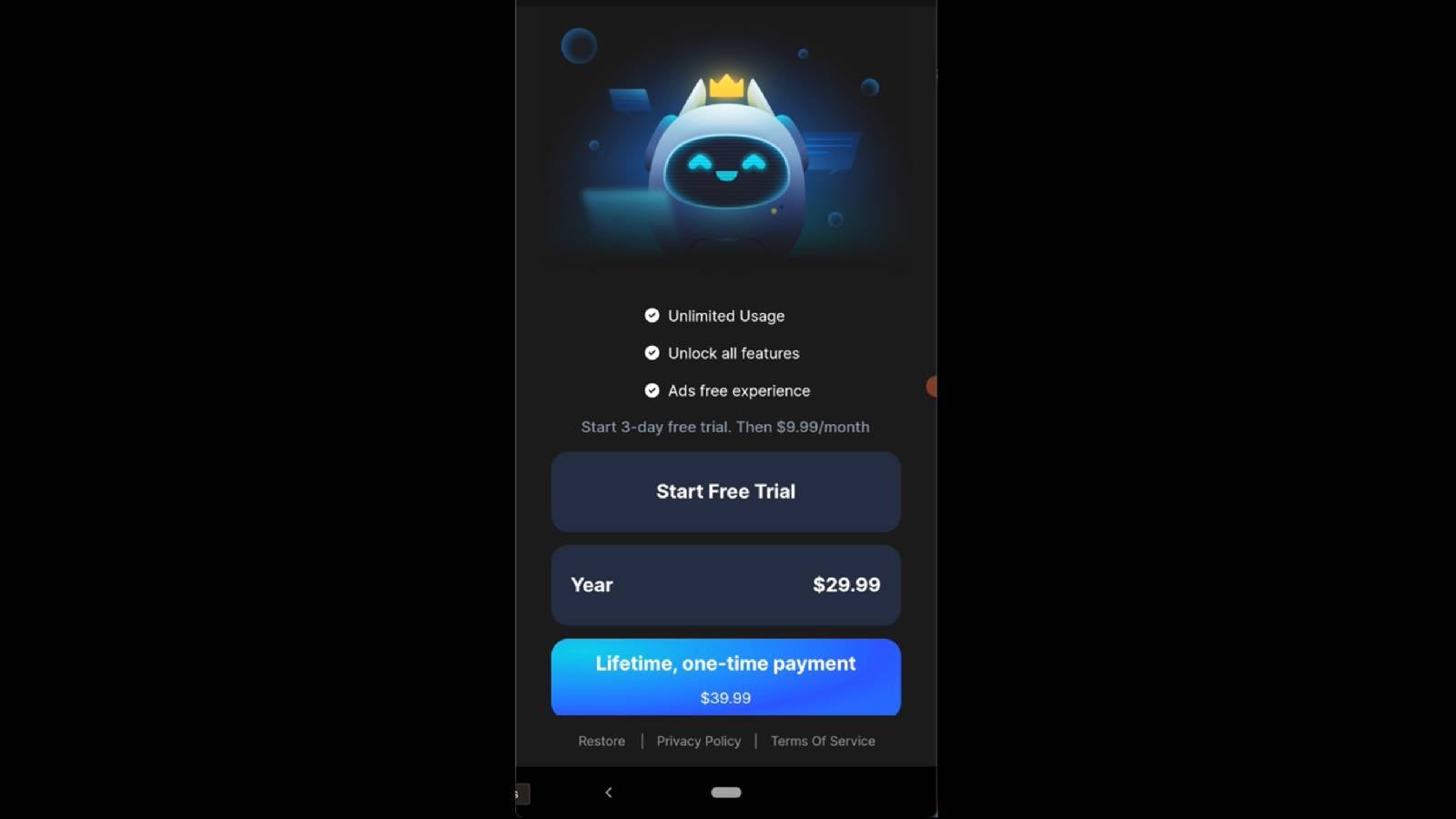 Fleeceware app ChatGBT
Sophos says the apps took advantage of policy loopholes to get into app stores. The free versions of these apps are as good as useless and they bombard users with constant ads to make them pay for functionality that's available for free online. Their developers rely on fake reviews to make them look like legitimate apps.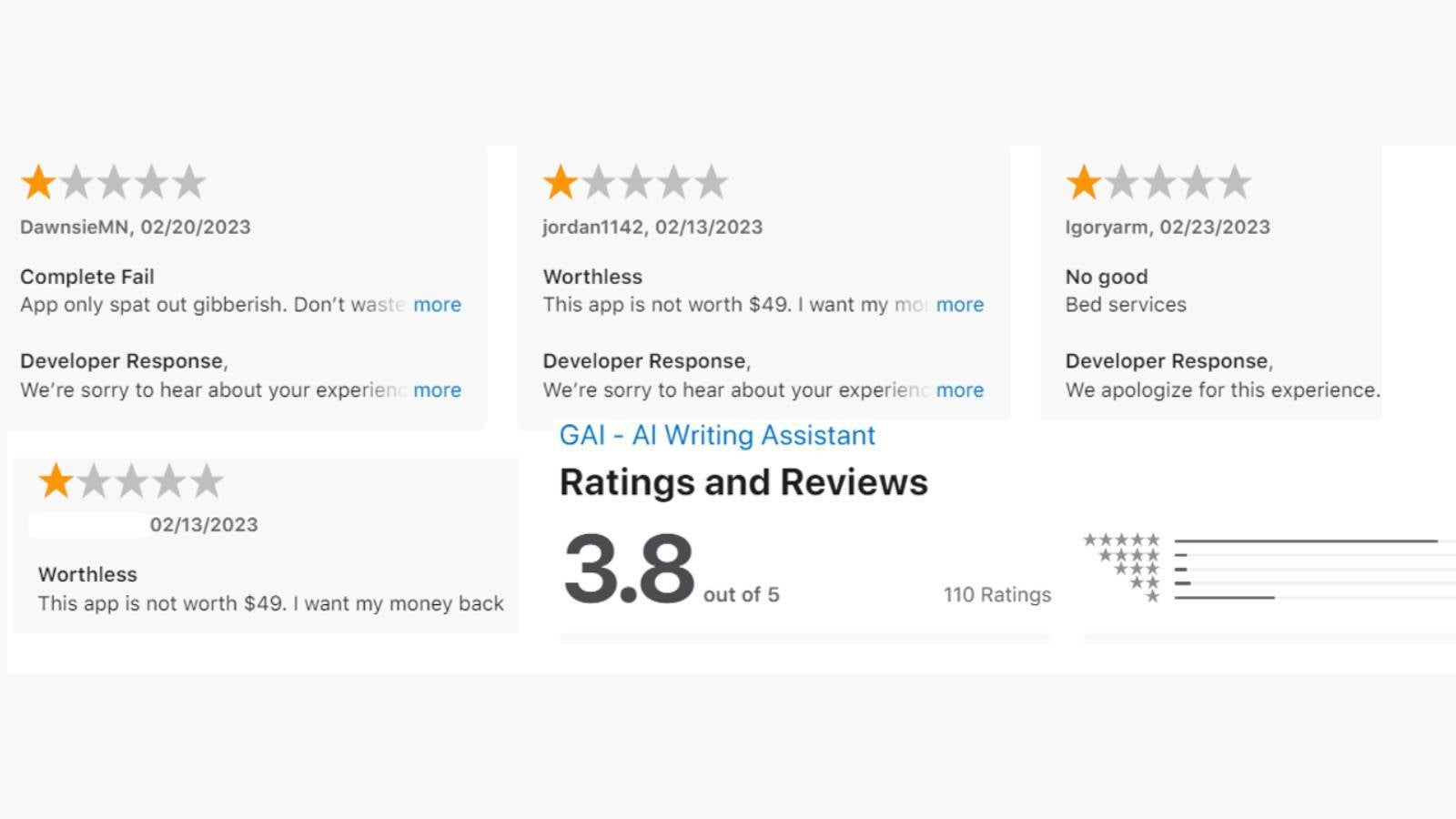 Fake reviews for fake ChatGPT apps hide legitimate negative review
Here are the fleeceware ChatGPT apps you need to remove:
Chat GBT:

Its iOS version called Ask AI Assistant costs $6 a week and $312 a year after the end of the three-day free trial. Developers earned $10,000 in March alone

Genie:

It charges $7 for a week and $70 for a year. Earned $1 million in April.

GAI Assistant:

Paid version costs $6 a week. The free version has a daily limit of ten inputs. It earned its developers around $15,000 in March.

GBT AI Chat:

€6.49 a month.

AI Chat – Chatbot AI Assistant:

Tries to charge $8 for a week but the prompt can be bypassed

Genie AI Chatbot:

$7 weekly or $70 yearly subscription. Brought in revenue of $700,000 last month.

AI Chatbot – Open Chat Writer:

$6.99/month or $79.99/year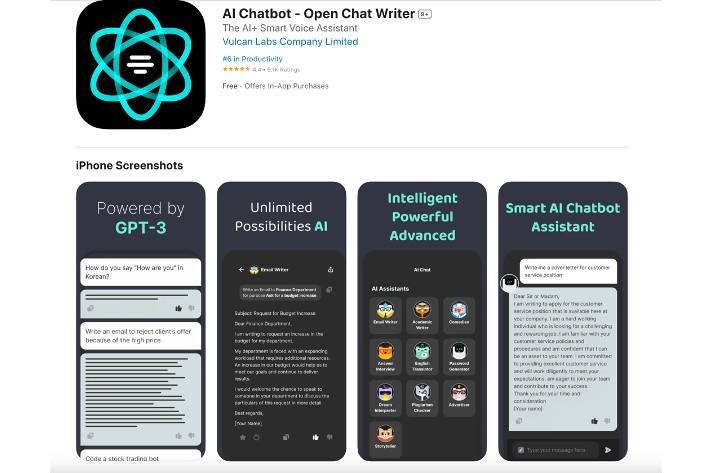 The apps claimed to be based on ChatGPT's algorithms
All the apps have been reported to Apple and Google and some have also been taken down. Users should also delete them but removing them alone won't be enough. You must also cancel your subscription otherwise you'll continue to be charged even after you get rid of them.